Thank you guys, one of the best kombuchas I've tried and I've travelled the world. Its fabulous!
Wild Mountain Jun
Our unique Jun Tea Kombucha brewed with organic green tea and locally sourced raw honey that has been lightly kissed with natural fruit and herbs. Jun tea is the champagne of Kombucha that we've elevated to a crisp refreshing KMK Living beverage
ON SALE - Save 10%
We had a staff tasting with all the flavours you provided and are really excited to have them on our shelves!

- Ohana Market and Deli, Sun Peaks BC
Kombucha & Water-Kefir
Our unique Kombucha is brewed using organic green & black teas, organic cane sugar, boldy flavoured with natural fruits and teas.
Our unique Water-Kefir is brewed using organic cane sugar, organic coconut sugar and natural fruit juices infused with a substantial amount of natural fruit and caffeine free teas.
ON SALE - Save 10%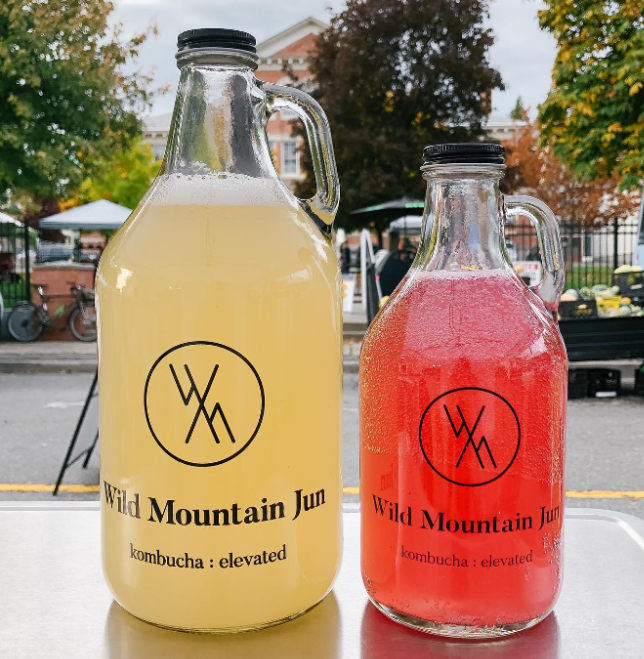 Growler Subscription Plan
Receive FREE no-contact delivery within the Kamloops area of our KMK Living Beverages or  Wild Mountain Jun  and you will receive 5% off the regular refill price.
This is an exchange program for your empties every 2 weeks of either 32oz Mini Growlers or the larger 64oz Growlers.
Subscribe now
Wild Mountain Jun
Regular price

$20.56 CAD

Sale price

$18.69 CAD

Unit price

per

Regular price

$20.56 CAD

Sale price

$18.69 CAD

Unit price

per
Why choose KMK Living Inc?
We are dedicated to producing alternative beverages that are raw and unpasteurized, low sugar, low calorie, low sodium, low fat, cholesterol free, gluten free & free of any chemical preservatives.
~Always Good, All Ways~
Raw & Unpasteurized

Our fermented sparkling beverages are raw, unpasteurized with zero perservatives added

Organic and Natural Ingredients

Brewed using only organic and natural ingredients

Sustainability

We look to source local ingredients grown naturally with a focus on sustainability and low ecological impact without chemicals and pesticides.

Handcrafted

Our products are handcrafted with very limited processing to maintain the health of our KMK Living probiotics